Experiencing the Experience
I joined my school's media program, VISTAj, during my sophomore year. Since then, I've had a good understanding of my goals in life: to tell stories that impact the general public and spread knowledge through society.
Though I originally joined the journalism staff as a writer, I've developed into a broadcast journalist, a designer and a photographer. In three years, I've gone from being the typical slacker student to the supposed best student journalist in the state of Colorado.
To me, it's completely unreal.
All of this is largely thanks to my adviser, Mark Newton, and all of my co-editors and staffers. My commitment to journalism and the media program at my school, which I now serve as co-editor-in-chief of, is a result of other people putting faith into me to get things done.
Almost every day I cover one or two events, whether it's a softball game, a club meeting or just photographing the sunset over the Rocky Mountains.
Though journalism has only recently become a part of my life, I couldn't imagine going a single day without using everything I know to tell the stories that matter.
I like to report on politics, sports, movies, concerts and whatever else all the buzz is about, but it all comes down to one thing: Reporting and recording the moments no one wants to let go of – capturing (and experiencing) the experience.
My Info
(Almost) star student, committed community volunteer and, most importantly, full-time journalist.
"If your aim is to change the world, journalism is a more immediate short-term weapon." Tom Stoppard
D.C. Convention, Fall 2014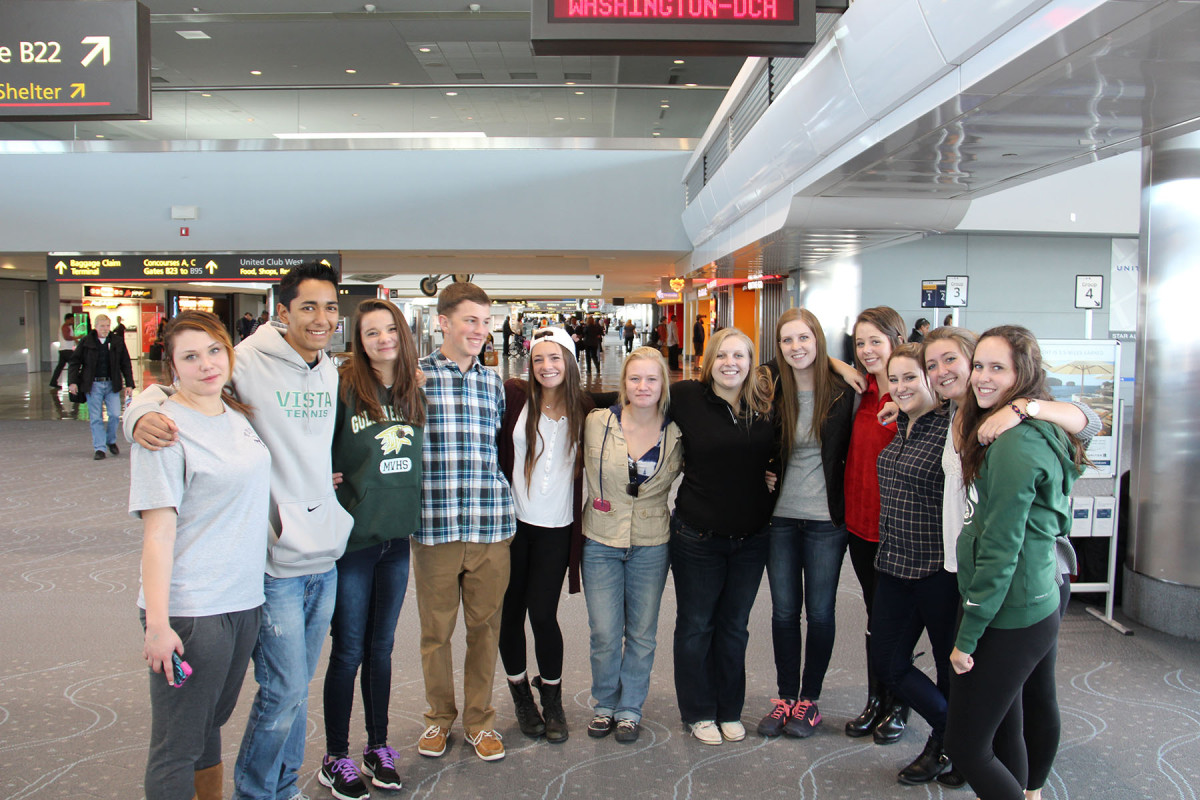 Denver Convention, Spring 2015
Orlando Convention, Fall 2015
Inspirations
Aside from the people I've come into contact with and my real-life experiences, literature has proved to have the biggest impact on my development as a person and as a journalist. This photo illustration features some of the most inspirational books I've read and managed to hang onto. Most of them have been gifts and some I've borrowed from my adviser, Mark Newton.
From top to bottom: Read This If You Want To Take Great Photographs by Henry Carroll, Kill the Messenger by Nick Schou, The New Jim Crow by Michelle Alexander, The Speech by Senator Bernie Sanders, Six Amendments by Justice John Paul Stevens, Steal Like an Artist by Austin Kleon, Three Cups of Tea by Greg Mortenson and David Oliver Relin, Eating Animals by Jonathan Safran Foer, Wild by Cheryl Strayed and Humans of New York by Brandon Stanton.